Nov 6, 2022
The film is a documentary Doug and the Slugs and Me. The Me is Teresa.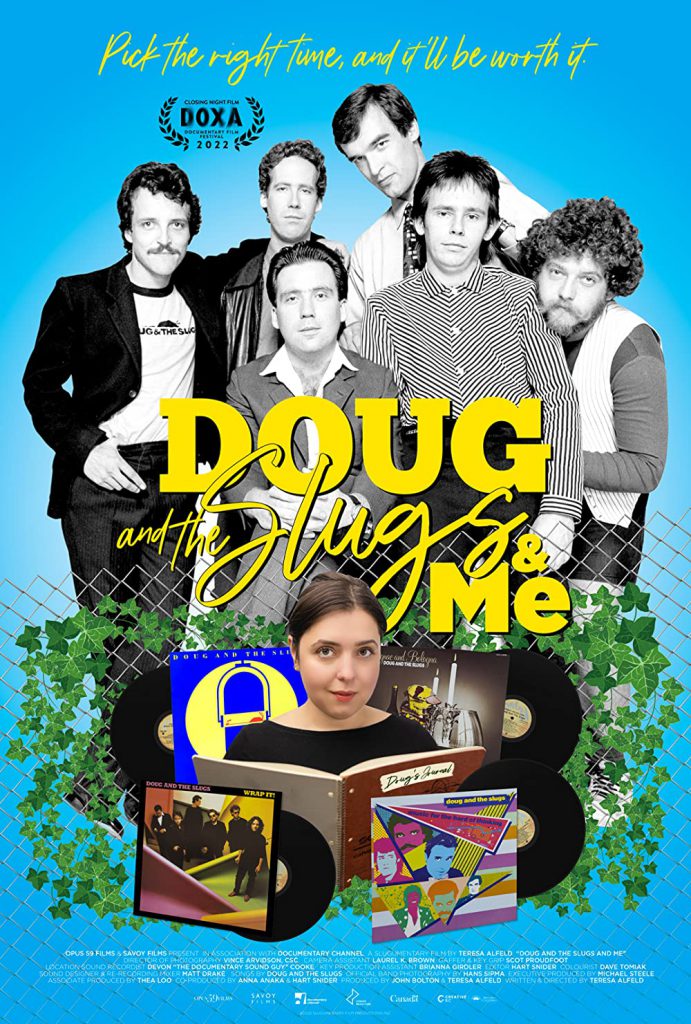 The doc is working its way through film festivals and will eventually appear on CBC Gem.
It's been said if there was no Doug and the Slugs there would have been no BareNaked Ladies.
Led by the charming and clever writer/artist man Doug Bennett, The Slugs cut a swath through a sea of really average 80's bands to become the darlings of Canada's music charts. Lots of hits. One after the other.
They sold out all 40 of their Commodore Ballroom gigs.
So....what happened to The Slugs and Doug Bennett? That's the bittersweet and complex story of this film.
Doug Bennett died at age 52 in 2004. The music lives on.
Appearing in the doc are:
Sir Bob Geldof
Ed the Sock
Bif Naked
Ron Sexsmith
Steven Paige
And yours truly.